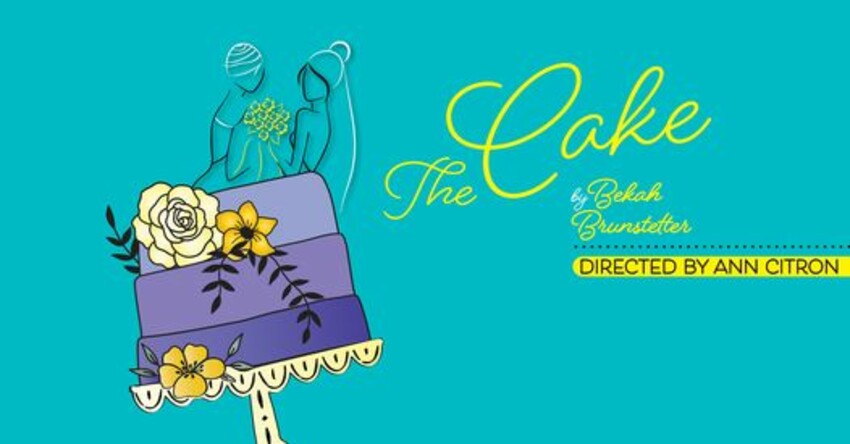 Della's North Carolina bakery is legendary! She is overjoyed when her best friend's daughter returns from New York to get married and asks Della to make her wedding cake. Della, a sweet-natured Christian, is forced to re-examine her deeply held beliefs and her own marriage when she realizes there is not one bride, but two. Faith, family, and frosting collide in this timely new play by Bekah Brunstetter. Bella must find a balance among her good old boy working-class husband, Tim; her godchild, Jen, one of the two brides along with the other bride, Macy, a liberal from New York City; and George, the Big American Bake-off announcer and voice inside her head. Directed by Rosendale Theatre Arts Director, Ann Citron, "The Cake" is a surprising and sweet take on a modern-day controversy, steeped in humor and warmth. It's also a plea for people in a polarized culture to find a way to talk to each other.
"One of the things I loved about this play is that everyone changes," said Citron. "Some changes may be a bridge too far for now, but every character grows." She emphasized, "There is a way to find common ground. Life can feel so fixed at times. We live in a culture that is divided and insulated from differences. Everyone wants to be right. Sometimes it is impossible to see beyond your own beliefs. Then something or someone enters your world and blows apart the things you held so tight, forcing you to examine your life. In the presence of love, real change is possible."
This delicious comedy will be performed, 7:30 p.m. Thurs-Saturday, March 23-25; 2 p.m. Saturday, March 25; and 4 p.m. Sunday, March 26, at the Rosendale Theatre, 408 Main St., Rosendale. The cast includes Chantez Engeleit, Katie Horn, Rick Meyer, John Michalski, and Sarah Jayne Rothkopf.
Tickets are $20/$18 members. For more information, tickets, and/or sponsorship opportunities, email ann@rosendaletheatre.org, visit rosendaletheatre.org or call 845-658-8989.